7 Tips For Starting A Recruitment Agency
Working a busy recruitment desk can be a satisfying experience.
At the end of the day though you are working for somebody else.
While all that hard work pays you wages it won't give you long-term security.
Have you ever dreamed of running your own agency.
Think about it…
Work hard to get the agency start-up off the ground and then hire some staff to do the recruiting for you.
You manage the business and take the profits.
Let's take a look at the top 7 steps to getting your recruitment startup off the ground.

1. What type of recruitment services are you going to offer?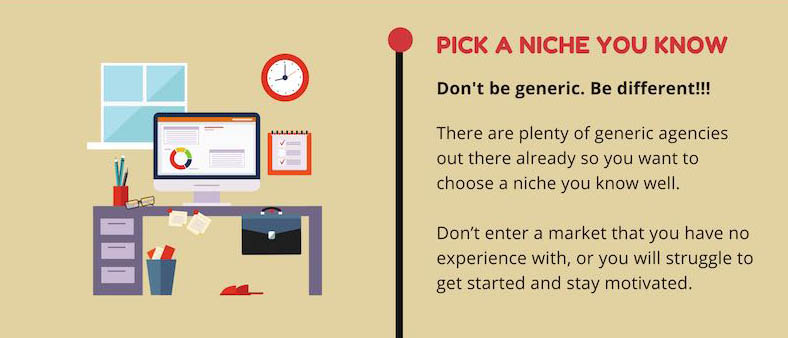 2. Check out your Competition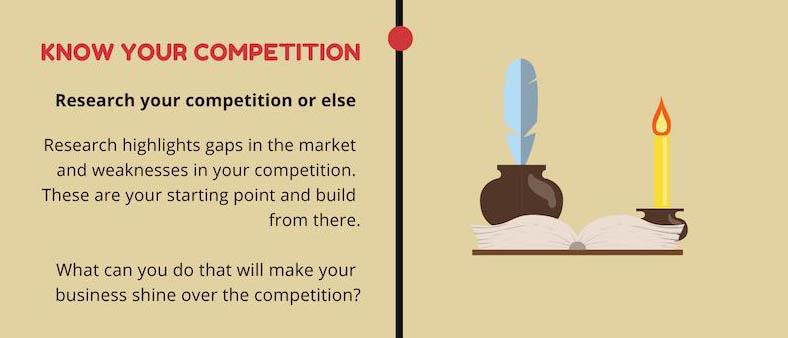 Customers are not going to flock to your new business.
Research into your competition is crucial at a very early stage.
Answer the why.  Why would a company use my recruitment services over any of the competition?
Research highlights gaps in the market and weaknesses in your competition. These are your starting points and build from there.
What can you do that will make your business shine over the competition?
It could be any of the following:
Customer Service: This is key to getting clients in the first place, but excellent customer service will help you keep these clients. 
They will help spread the word and refer more business.
Attention to Detail: Get to know your customers and their requirements. Go that extra mile to find the right candidate every time.
Cost of Placement: How much do you charge to place a permanent employee, or executive into a company?
Cost is not always the winner here but it does help to focus the mind…
Fees for temporary staff placements: If you are setting up a temporary recruitment agency understand the fees your competition charges.
Tip: When starting out you don't have to charge full fees to everybody. Once established this can change.
Location: Where do you plan to set up your office? How many other agencies are in the immediate area?
How much is a lease of office space going to cost you to get started?
Marketing: How do you plan to market you business to get in front of the right clients? Examine everything your competition are doing in the market right now.
Are they using print media, trade shows, social media or direct email and cold calling? Understand what they are doing and find the gaps.
Social Media is one of the cheapest ways to advertise to targeted audiences.  Set it up the right way and it can bring in any amount of leads.
3. Use your experience to get started.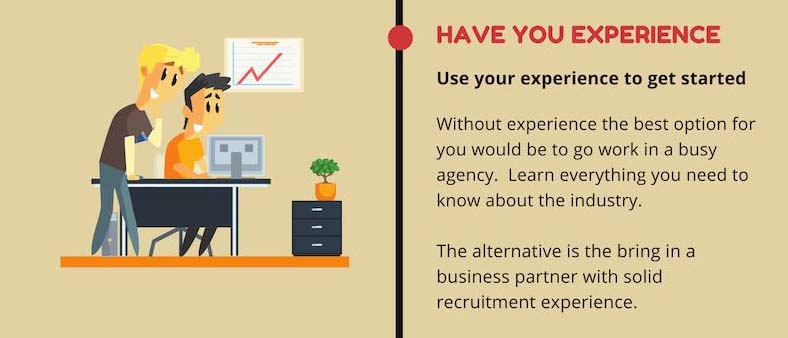 If are thinking about setting up a recruitment business you will already have experience.
If you don't then you need to think about this leap of faith because recruitment is not an easy business to get in to.
Experience and battle wounds are what will help you succeed.
You may have experience in running a different type of business, but recruitment is unique.
Without experience the best option for you would be to go work in a busy agency.  Learn everything you need to know about the industry.
The alternative is the bring in a business partner with solid recruitment experience.
You may have all the contacts in your industry and your partner will compliment this with recruitment experience.
4. Recruitment Agency Start-Up Costs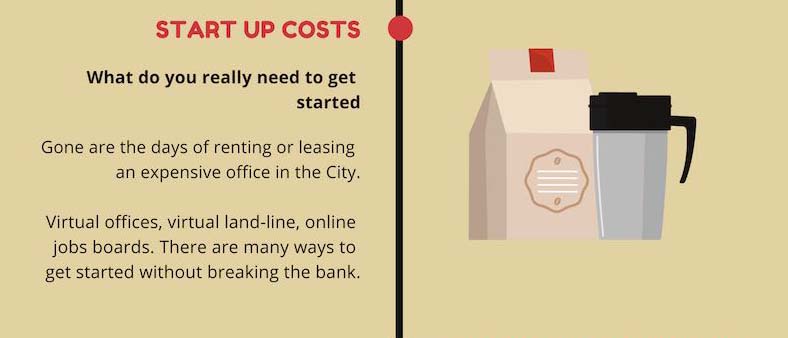 Starting a recruitment agency does not have to cost you a fortune on day one.
Gone are the days of renting or leasing an expensive office in the City to get everything set up. No more expensive IT systems required or complex databases to manage.
You can set yourself up in a shared office space in the City Centre for a few hundred euros per month. Add in a managed phone number and you are good to go.
You can even get a virtual landline number on your mobile now so no expensive phone systems to worry about.
A monthly plan from one of the main providers will provide enough data and call capacity to keep you going.
You are going to need a website from the beginning.
This serves as many things:
Help you define your USP and services to potential clients. Writing copy for a website helps you clean up your messaging and highlight key points in your offering.

Gives you somewhere to direct potential clients during the discovery phase.

Display list of active jobs to potential candidates.

Capture CV and candidate information to build up your bank of available resources.

Provides a platform to facilitate all your marketing efforts. Any social media campaigns you run will always point back to the website. Your website URL will be on every piece of marketing material you send out. Professional email address goes with the website.



You will have to look at insurance for your business. Talk to a couple of brokers to understand exactly what you need cover for. This is vital if you are in the temp business.
Do you need a recruitment jobs board on day one or can you add the jobs to your website until the business is strong enough to warrant one?
You will need a laptop to conduct business. On day one this doesn't have to be top of the line but something reliable is a must.
Funding or start-up costs for your agency can be challenging but with companies like AgencyHub providing a startup platform for recruitment agencies you have everything you need to get started.
5. Understand the rules of engagement.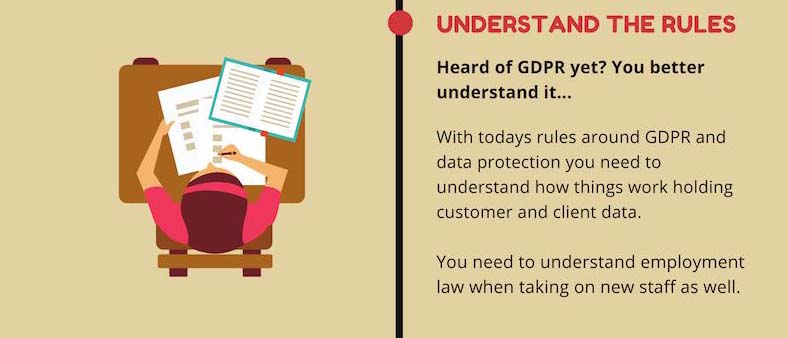 With today's rules around GDPR and data protection, you need to understand how things work holding customer and client data.
(Gone are the days of buying a database of names and picking up the phone or emailing contacts.)
A well-formatted form on your website is great for collecting email addresses of candidates and clients.  You can't use these names for all your marketing and promotional efforts. (GDPR again)
The quickest way to get up to speed on this is to talk to an expert.
Yes, it is an initial cost but it's well worth the investment.
In the beginning, you are most likely to be working on your own so a basic knowledge of running a business is a must.
Things will pop up from time to time you didn't plan for but that's where you call in some expertise.
When you start to bring in employees you need to do some more reading around employment law.
A good accountant will help manage and balance the books. VAT will become a chore, but again, a good accountant will cover this for you.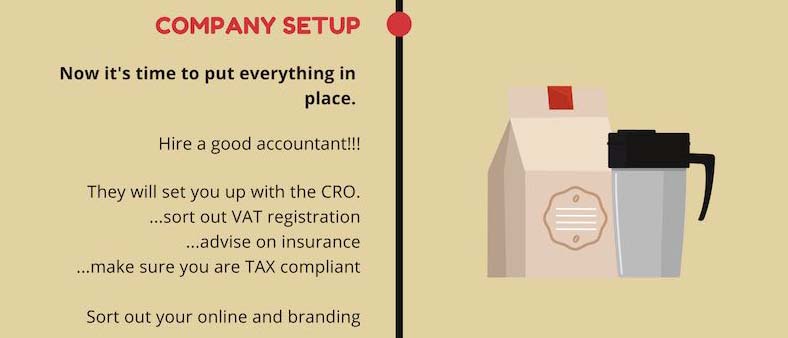 Now that you have a plan in place you need to get the official paperwork organised.
Step one is registering a Limited Company with the CRO. You can do this yourself but if you have any issues with the forms then get an accountant to set it up for you. Cost on this is small.
Think about the name of your company and future branding.  You are in recruitment but that doesn't mean you have to call your company **** Recruitment Ltd.
Amazon sells books and almost everything online but when they started did they have books mentioned in the company name? No.
Same with Google – doesn't mention 'Search Engine' anywhere in the company name either.
Register your domain name. .COM for companies but if you are in Ireland then a .IE domain is also a good idea.
Get both if you can.
.COM domains cost about €20 per year and .IE domains have dropped in price to similar, so worth it.
TIP: Keep the name short and pronounceable as that will become your brand over time. Use a tool like Domainwheel to help find that perfect domain name.
Invest in a website from the beginning. This is going to be the platform where you conduct your business so please don't try and build it yourself.
There are website platforms out there that promise you can do it all yourself. When you try and add in a jobs board or similar it will not work and you will be back to the start again.
You will need a business bank account to get paid. This can take a few weeks to get organised so best to do this straight away.
Ask the bank if they can give you a second account so you have somewhere to separate out your VAT.
Start-ups often make the mistake of thinking everything they earn is money they can spend.  Then the VAT bill comes in and the panic starts.
We mentioned insurance earlier. Professional Indemnity Insurance from day one is a must. Talk to an insurance broker about this to make sure you have everything covered.
Different industries need different insurance cover so don't get caught out.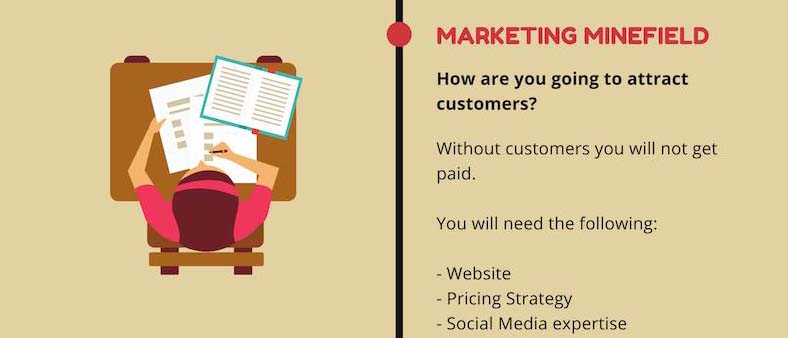 Now that you have your business start-up process underway you need to think about how you are going to market your services.
You have two plans you need to put in place for marketing:
Attract customers.
Without customers, you will not get paid. If you have experience in recruitment then you may already have a list of potential clients.
Make sure you follow the non-compete rules you agreed to when you left your previous employer.  This can be a costly mistake and end your business before you start.
Put together a list of ideal clients and start researching each company.
Understand their business, goals, and culture.  What future plans have they for growth or new business?  Use the internet to identify key stakeholders in the business.
Try a top-down approach and build connections with executives in the business first.
An internal resourcing employee is much more approachable if you get introduced by the HR director or CEO.
Industry events can be a great source of leads and uncovering opportunities in an organisation.
Practice your pitch over and over again. Record yourself saying it. Trim out anything that is unhelpful in getting your message across.
If you had 30 seconds to tell a potential client why they should use your company, could you?
Next, we need to look at candidates.
Attract candidates
Without candidates, you will never be able to fill any of the jobs you have worked so hard to get on your books.
Finding the right candidates can be challenging at the best of times but if you have the right job marketed in the right way they will find you.
What can you offer a candidate that no other agency can?
From your previous role in recruitment what were the key things that upset or annoyed candidates. Make a list and find ways to avoid these at all costs.
Website
You will need a website to run your recruitment business online.
As mentioned earlier this is an investment in itself so plan to do it right the first time. It may cost more but worth it in the long run.
What does a good recruitment website offer?
Easy to navigate and search for jobs.




Easy to apply for jobs and get notifications of potential jobs.




Collect email address of both candidates and potential customers



Organise these addresses into a free tool like Mailchimp so you can email them in the future when you have an opportunity or relevant news to send out.
Mailchimp is free to use for the first 2000 contacts and comes with plenty of easy to use templates to get you up and running.
Provide industry news and insight into potential jobs opportunities. If you provide the right information on your website a few things will happen:
Google will pick up on the content and your website will start to show up in the search results – great way to get free visitors to your site.


Candidates will come back to your site over and over again to read up on whats happening in the industry.




Clients will visit your site to see what is going on in the industry and see if their goals align with this.



Pricing
Pricing can play a big part in your marketing strategy. The price of a placement is not always the most important factor but it does help to get you started in some industry verticals.
Research your competition and find out what they are charging for each service and align your business to work within or below if possible.
Remember everything you do needs to include VAT so don't get caught out when you start producing invoices.
It's not a race to the bottom and make sure whatever rates you agree on, that you can maintain your business.
Job Promotion and Social Media
Where are you going to post all your jobs?
Are you planning to use a built in jobs board on your own site or use one of the collection of online boards available?
If it's the latter then track all placements through external jobs boards to make sure you are getting the right ROI.
Social Media can be a great place to advertise jobs.
With market segmentation and targeting via Facebook you can show your ad to a very refined group of people:
Your potential candidates when a job comes in




Potential Clients when you have a great candidate on your books looking for work



Social Media can also be a minefield so pick one or two platforms and work from there. Facebook and LinkedIn are a great starting point.

Head Office
Unit 10b, Santry Business Park,
Dublin 9
Call Us
Mark: +353 86 271 9233
Michael: +353 86 820 9104